Do you want to live the adventure of your life?

If you are a lover of adrenaline, Canopy Rancho Las Vegasis an excellent alternative for you! We have 10 ziplines for all ages! Appreciate the great variety of tropical vegetation, birds and animals!
If you are an adrenaline lover,Canopy Rancho Las Vegas is an excellent alternative for you!
This panorama was designed for those who like to enjoy nature from another point of view.
The first 5 ziplines are short and low to respect safety standards, then the excitement will increase on the next ziplines.
Each platform has been designed so you can observe the forest from different angles, allowing you to appreciate a breathtaking landscape.
Discover what the thrill of flying through our ziplines really means. Live the adventure of your life in Canopy Rancho Las Vegas!
---
---
COSTS
Adult (Ages 13+): USD $70
Children: (6 to 12 years old): USD $50
IT INCLUDES
Specialized guides & 10 ziplines
Equipment: (Helmet, bandana & goggles)
Transport & Tequila Tasting
FUN LEVEL
The purpose of this tour is to carry out recreational activities of appreciation and knowledge of nature through the mountain.
---
RESTRICTIONS
Credit card for the security deposit in case of damage to the vehicle.
Minimum age to drive: 18 years old.
Bring driver's license or INE for identification.
Minimum age for the companion: 7 years.
DURATION
The tour lasts approximately 5 hours!
PROCEDURES
We'll give you a brief explanation about the correct handling of the zipline.
DISCOVER THE THRILL OF FLYING THROUGH OUR LINES!
You will cross small rivers and large mountains that introduce you to the diversity of flora and fauna.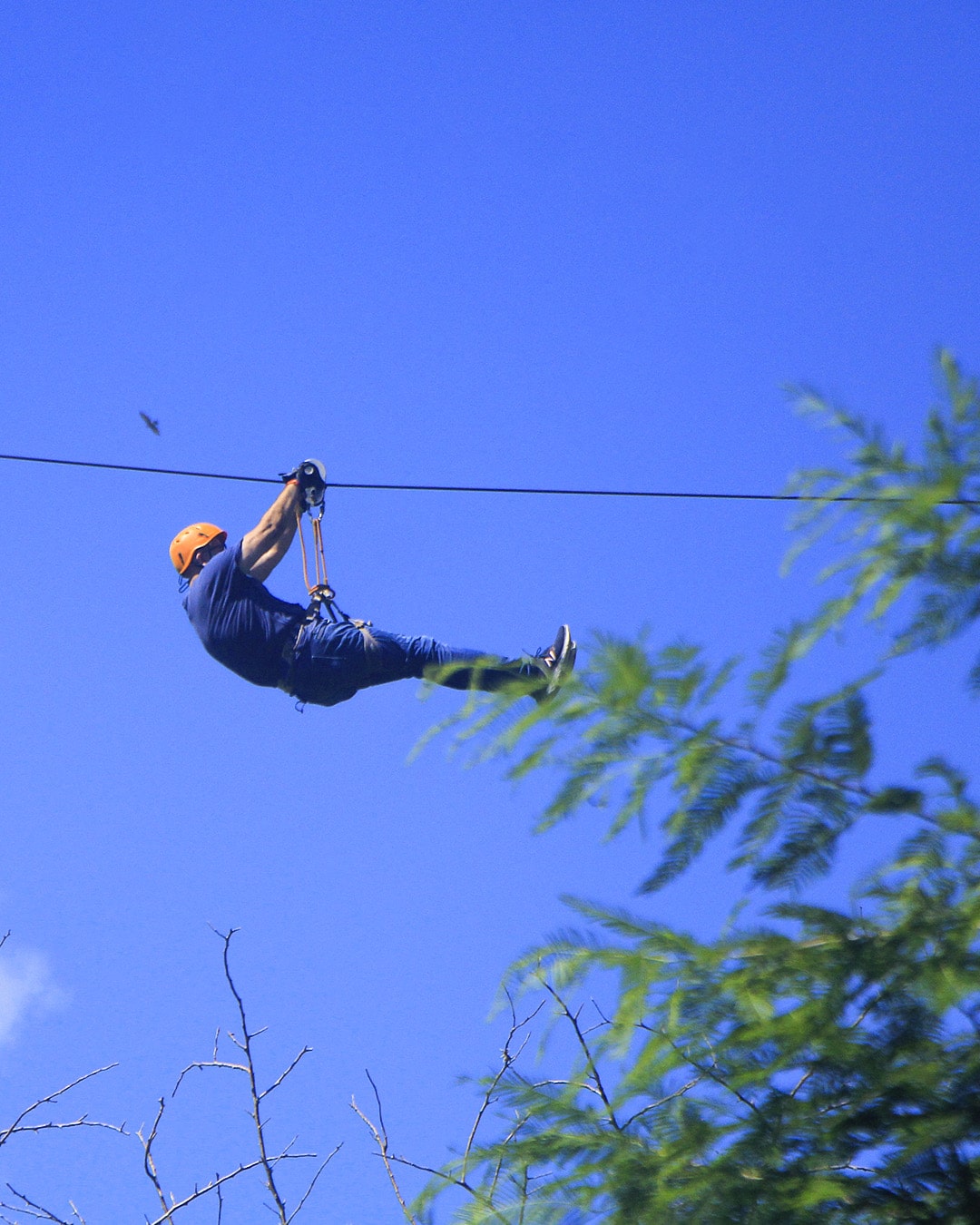 ---